How I Made $200 from a YouTube Video in Less Than a Week
~*~ This article is a guest post. Learn more about the author below and click here to learn how to contribute to Savvy Sexy Social. ~*~
When I uploaded my first instructional YouTube video back in August, I didn't think anything would ever come of it. But within a few days of uploading the video, I had recruited two new guitar students and increased my product sales.
There are plenty of videos that have been on much longer that than mine and are just as good, yet had less views and results.
In fact YouTube videos that aren't done properly can also turn potential customers away from your business. So how do you make sure you're doing it right?
In this article I will be sharing 5 key tips that are vital in making successful YouTube videos that better your business and reach a wider audience. You don't need fancy equipment, just good quality content.
The Person Comes First
No matter what your business is, viewers need to see a face so that they can make a visual connection with you, so you must have your face on camera.
Being able to see who you are gives viewers a feel for your personality and helps them connect with you.
Viewers will invest in you before your business. Let's face it. Chances are there's probably already someone doing what you're doing, so people choose your business because of you.
Ask and You Will Receive
Viewers are 70% more likely to take a call of action if you ask them. In every video you make, ask your viewers to subscribe to your channel, like you on Facebook, check out your website, or whatever your goal is to convert viewers.
People live busy lives, so don't hope that they will automatically click on your channel and find the URL to your website. Point it out to them.
Know Your Topic
A viewer's attention span is shorter than ever, so they rarely watch videos all the way though. Every second of your video should count. Because of this it's important that your videos avoid any mumbling and hesitation in trying to remember what points you want to talk about.
You don't need to memorize a script, but having a few mental or written notes will help keep your videos flow, focused and to the point.
Presentation
Each video you make has the potential to reach thousands of viewers. If you were presenting in front of a live audience that size you wouldn't go dressed in shorts and a vest. Your videos should be no different. Always make sure that you're well dressed and have a clean background in your videos to represent your business.
Share It
Having a great video, doesn't mean that you will have a great audience. You need to share each video you make as much as you can to get more viewers. Every video you make should be shared on all your social networks such as Facebook, Twitter and LinkedIn.
All these points have been very helpful in ensuring the success of my videos so I hope that you learn something from them.
Do you have any tips for creating successful YouTube videos? Share your thoughts.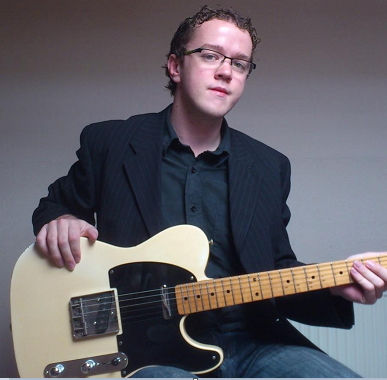 About the Author
Jamie Holroyd is a UK based music industry entrepreneur who runs http://www.jamieholroydguitar.com, a free educational guitar website read by thousands of guitarists on a monthly basis.